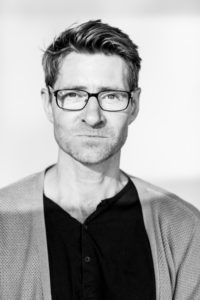 Hugo Therkelson.
Composer, music producer, sound designer and dancer. Born in 1974 in Malmö, Sweden.
After a long career as a dancer in Malmöbaletten (93-95), Wiener Staatsoper (95-97) and Royal Swedish Ballet (97-2015), he took a bachelor in Sound design for performing arts at Stockholm Academy of Dramatic Arts 2017.
Working as a composer and sound designer for theatre, dance and film,Hugo is managing a mixing and recording studio in Enskede Gård, Stockholm.